TIMES SINGAPORE, BALI – Infinity8 Bali is collaborating with Omsa medic to flatten the curve of Covid-19 in Bali. As an effort of treatment of Covid-19, Infinity8 and Omsa Medic now have the collaboration bundle special for self-quarantine.
Covid-19 continues to spread with its restless rate of infection despite many efforts to limit the spread of the virus have been undergone, from a large-scale social lockdown until the enforcement of restrictions on community activities in Java and Bali.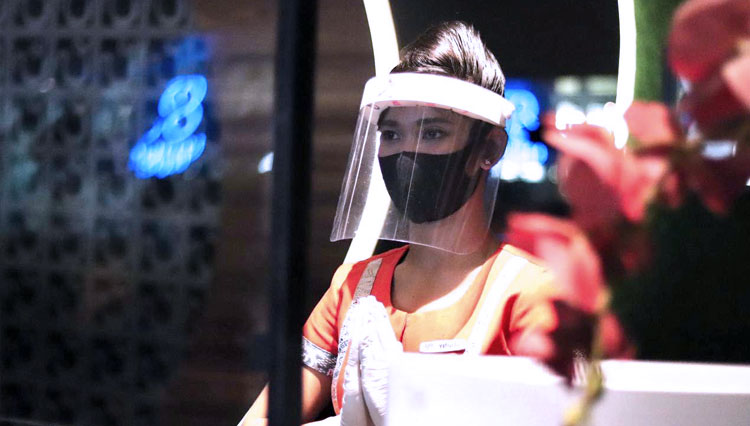 Its countless case of infection exceeds hospitals' capacity to treat all patients of Covid-19. As an alternative, patients with mild and moderate symptoms are directed to conduct self-quarantine in their respective homes for 14 days.
The rapid growth and infection rate of Covid-19 which may cause new cases with new types of mutations worries society. A limited capacity for self-quarantine soon becomes a new primary problem when a lot more people infected with Covid-19 are directed for self-quarantine.
Infinity8 Bali, a certified 4-star hotel under the management of Guna Setia Hospitality (GSH) which is also certified with CHSE (Cleanliness, Health, Safety, and Environment) collaborates with Omsa Medic to serve self-quarantine services handled by doctors and medical teams from Omsa Medic.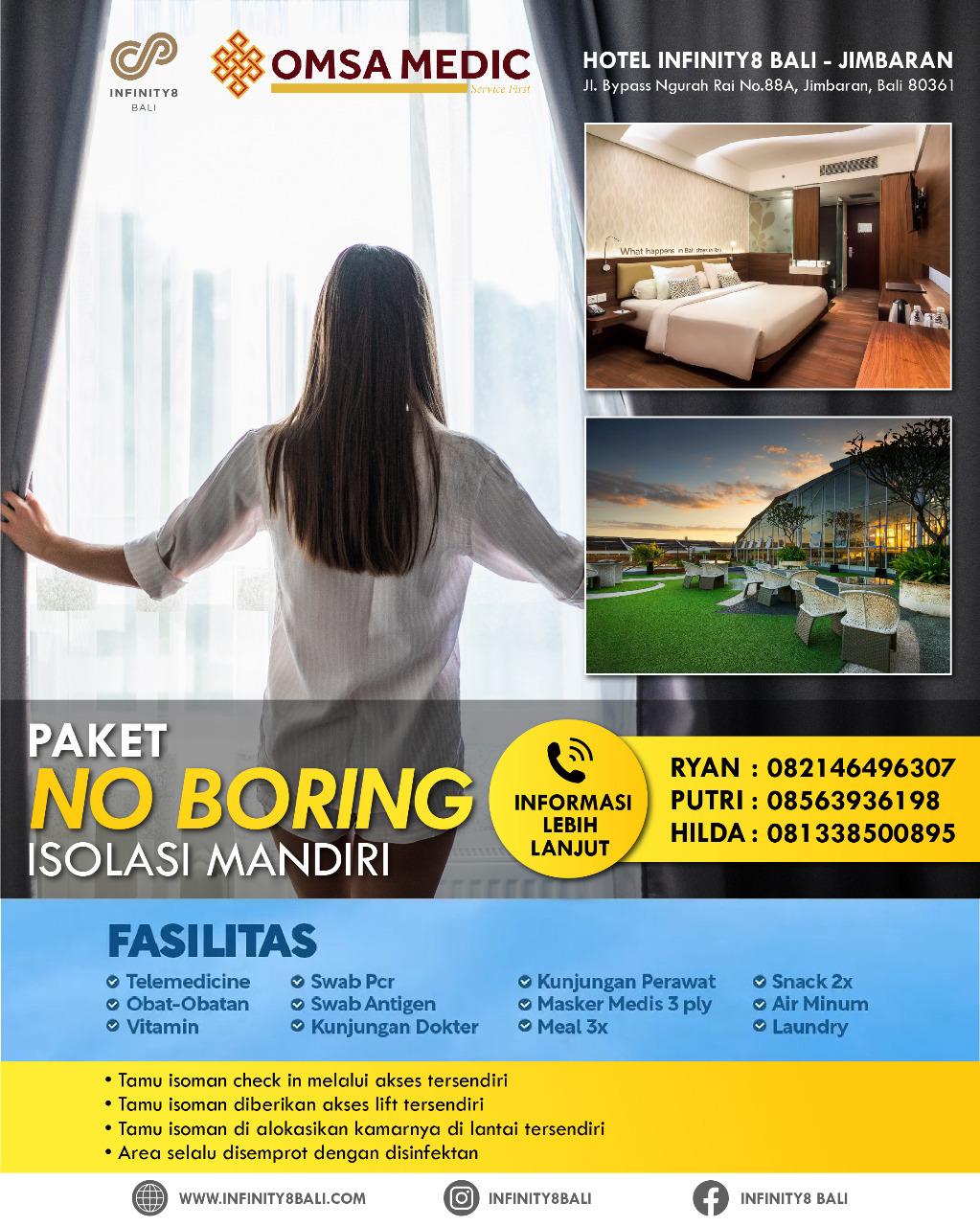 The whole process of self-quarantine treatment will be available with strict health protocols and self-quarantine guests will receive specific treatments immediately.
Infinity8 Bali allocates a whole floor only accessible by self-quarantine guests and specific employees. This system is applied to maintain safety and comfort for all self-quarantine guests and hotel employees.
There are a few choices of self-quarantine bundles for one day, 5 days, 10 days, and 14 days. This offer also includes amenities such as breakfast, lunch, dinner, laundry, snacks, coffee, tea, room amenities, vitamins, antigen swab, and other supporting medications.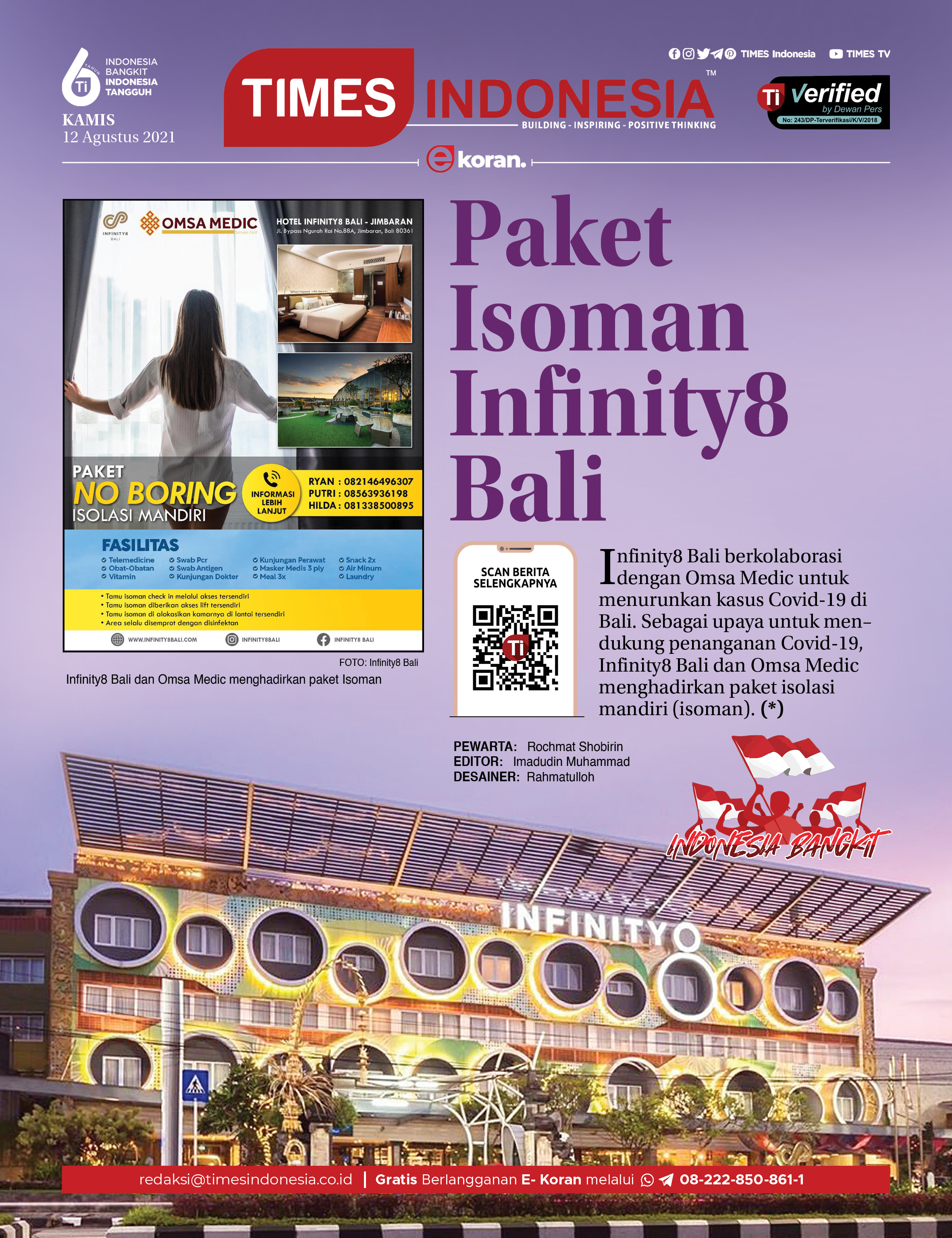 During the self-quarantine period, patients' health development will be monitored by the medical units from Omsa Medic until the patients fully recover. All self-quarantine guests at Infinity8 Bali will need to check-in from a separate entrance and access a separate lift and other treatment areas that are cleaned with disinfectant regularly. (*)
| | |
| --- | --- |
| Writer | : |
| Editor | : Evan Julianto |